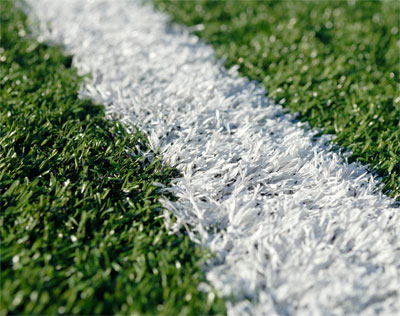 The main area of expertise of Poly-Slovakia s.r.o. company is the production of inflatable air domes and providing complex solutions in the area of artificial sports surfaces.
In the segment of sports surfaces, we cooperate with the leading artificial turf producers and we are able to recommend and deliver a sports surface which meets your requirements and the desired purpose in the most suitable way. Whether it is tennis, football, multipurpose fields, golf or children's playgrounds – we are able to provide an artificial turf which is of high quality, aesthetic, durable and with low maintenance requirements.
Artificial turf is an excellent solution in all applications where the requirements ask for a homogeneous surface with stable playing properties, high durability and low maintenance demands. In this segment, we cooperate with several leading suppliers, especially the Polytan GmbH company.
TerraGrassTM is our brand of choice as their synthetic turf line provides an outstanding combination of innovation, playability, performance, durability, colour stability and affordability.