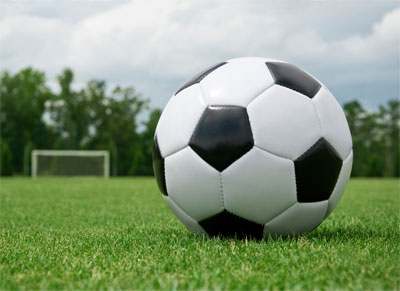 Long forgotten are the days when FIFA, UEFA and other football associations have forbidden the usage of artificial grasses. No surprise there, considering the fact those artificial surfaces were both functionally and aesthetically unsuitable and every fall represented a danger of injury.
With the arrival of artificial grasses of the third generation, at the beginning of 21st century, the situation rapidly changed for the better. The artificial surfaces of today are often virtually indistinguishable from natural grass when viewed from any distance, and are generally regarded as being about as safe to play on as a typical natural grass surface – perhaps even safer in cold conditions.
As opposed to the natural grass, the artificial football grass allows the players to use the pitch right after the rain has stopped, because water is drained away through the drainage layer and the porous base substrate. Also, compared to the natural surface, the maintenance is cheap, swift and easy.
Our company offers artificial football surfaces manufactured by different producers, but especially the proven TerraGrassTM brand of widely recognized Polytan GmbH. The customers can choose from wide palette of products, according to their requirements and available budget. Our range of football artificial surfaces spans from the cheap surfaces, intended for recreational usage, to the top-of-the-line surfaces distinguished by FIFA's one (club use) and two star (professional use) recommendations.
Artificial football surfaces offered by our company are developed to fulfil the specific conditions of game of football and attempt to simulate the ball behaviour on the best natural grass surface. Many surface properties are heeded during the testing: durability, shock absorption, vertical deformation, vertical ball rebound, angled rebound, rotational resistance, ball roll, slip resistance, skin abrasion and also other factors, such as colour stability during long-term use.